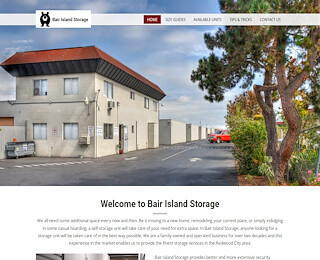 If you have items you don't usually use that is taking up your home or business space, it is time you look for a way to store them safely and only access them when you need the items instead of making your house or business space look stuffed. The best option for you is to rent a storage unit where you can store them until it is required. There are several  storage units Redwood City where you can rent a unit to store your items, but how do you choose the right storage facility?
Consider the Location
It makes more sense to get a storage unit that is closer to your house or business. This saves you the stress of traveling a long distance to have access to your things. While the location of a storage unit is not the most important factor to consider when storing your things for a short time, it is vital when storing your items long-term. This is especially true if you need to retrieve items multiple times. 
Go visit and ask questions 
Now that you have a storage unit that interests you, it is time to go take a look at the location of the storage unit you are considering. Once you reach the facility, don't be pressured to sign any papers until you go through the property and ask important questions. At Bair Island Storage, we are more than happy to show you around so you can see for yourself how we operate and the storage unit that is right for you.
Security
If you are storing items of high value, you will want to make sure that the storage company has the right security in place. While all storage companies have an element of security, some others like Bair Island Storage are more equipped than others. At Bair Island Storage, each of our storage units has multiple quality locks. We also have electronic gates with coded access and run a 24/7 video surveillance – these and more are the security we have in place.
Storage unit sizes
Determining the right storage unit size will prove to be valuable. Before making a final decision, visit Bair Island Storage facility and ask to see the unit you are considering. It may be easier to view the unit space than to try to picture it in your head. Also, we have staff that is experienced and trained in helping you determine the right storage space.
Fees
You don't want to rent a self-storage facility that is very expensive if you can help it. So, look for a storage facility that meets your needs for the best price. Also, if you are one of those people who usually forget to pay bills. So, try to ask what happens if you miss or you are making a late payment. 
Looking for the best storage units Redwood City?
At Bair Island Storage, our storage experts are here to help make your item storage experience seamless. Contact us or stop by our storage facilities today.
We welcome your comments!